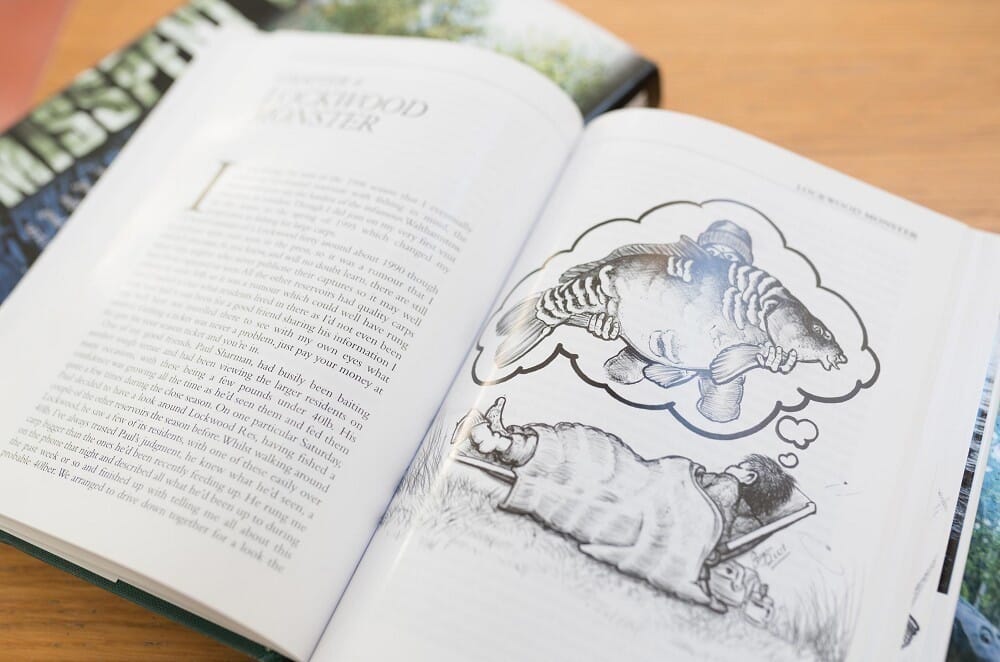 As experienced anglers, we would like to spend as much time as possible out on the water, casting line after line, trying to catch 'the big one'. You know the one. That carp that always seems to break line and get away. The one that torments you at your favourite fishing spot. Yea, that one. And, try as we might, we just can't seem to land him and that can be frustrating. Still, we try as often as possible to get out on the water and take a shot at greatness.
Unfortunately, we have jobs and other obligations that keep us from being out there. And don't forget about the weather which doesn't always cooperate with us when we do have a day off. It's days like those that call for a hot cup of tea and a good book. And what does the avid carp fisherman read? A carp fishing book, of course!
There are many great books that have been written on the subject of carp fishing, and many of those books have been written by the experts. These are authors who have spent more time fishing for carp and successfully landing the 'big ones' with ease. So, if you want to catch 'the big one', or you just want to catch more carp every time you go fishing, keep reading as we share the top 5 carp fishing books. Let's get started:
Top 5 Carp Fishing Books
Forces Of Nature- written by Oz Holness, Forces of Nature has become one of the most popular books ever written about carp fishing. Well written and very detailed, Forces of Nature is the perfect carp fishing book to read on a rainy day.
In Pursuit Of The Largest- Terry Hearn's In Pursuit of the Largest takes an enthusiastic look at the never-ending search for the 'big one'. With excellent storytelling and a positive message for all anglers, In Pursuit of the Largest is a must read for any fisherman.
Strictly Carp- written by Martin Clarke, one of the UK's foremost big carp men during the late 1990s and early 2000s, Strictly Carp offers up some of the best fish stories from the Southern big fish scene.
Carp Fever- Kevin Maddocks' Carp Fever gives a technical look at carp fishing, and provides a wide range of useful information for the beginner to the advanced carp fisherman. It is the biggest selling carp book of all time and one that every carp fisherman should own.
A History of Carp Fishing Revisited- written by Kevin Clifford, A History of Carp Fishing Revisited gives the reader an in-depth look at the history of their favourite sport.
Contact SpotonFish
To learn more about the top 5 carp fishing books and how the SpotonFish can help increase your success, contact SpotonFish today!
If you enjoyed this article, please feel free to share it on your favourite social media sites.