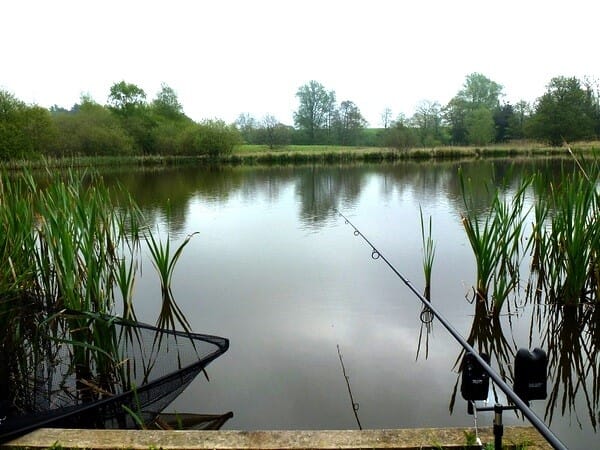 Modern technology has changed the way we do things. From work, to play, and everything in between, technology is making our lives easier and making us a lot more efficient. In fact, there isn't anything that today's technology hasn't made better and, yes, that includes carp fishing.
From the incredibly innovative and useful SpotonFish, designed to make you a much more successful angler, to a wide range of all new smartphone apps which make carp fishing more enjoyable for fishermen of all experience levels. What are these Carp Fishing Apps and what do they have to offer today's modern carp fishermen? Let's take a look:
Top 5 Free Carp Fishing Apps
Carpy- Carpy is the easy to use, free carp fishing app that lets you map swims, log your catches, figure out your favourite lakes, even create a personal record of top fishing spots near you. With Carpy, it's easier than ever to create a data set which can include everything from the bait you used and the technique, to the weather, lake conditions and much more. You can use this data to increase your success rate. There are no annoying in-app purchases or subscriptions.
Google Maps- Google Maps is used by people all over the world to find where they are going, avoid getting, even find the best carp fishing spot nearest them. You can learn about a new carp lake, navigate and explore your way to your fishing destination, and interact with Google Maps in real time using the GPS navigation.
Met Office Weather Forecast- the Met Office Weather Forecast app is free and offers valuable weather data that can make your next fishing trip that much more enjoyable. The Met Office Weather Forecast app is the UK's only accurate weather forecaster app with real-time rainfall, severe weather alerts and daily and hourly forecasts.
Total Carp- Total Carp is the UK's biggest-selling carp magazine and their free smartphone app gives you everything you love about the magazine, on your mobile device. With innovative carp fishing methods, the latest tackle, tactics and recipes, Total Carp makes carp fishing easy and fun for everyone.
Carp Capture- the Carp Capture app is an innovative free smartphone app that lets you to record the weight your catches and share your photos on your social media pages with just one easy click.
All of these carp fishing apps are available to download for FREE via the Apple App Store or in the Google Play Store.
Contact SpotonFish
To learn more about the top 5 free carp fishing apps and how the SpotonFish can help increase your success, contact SpotonFish today!
If you enjoyed this article, please feel free to share it on your favourite social media sites.