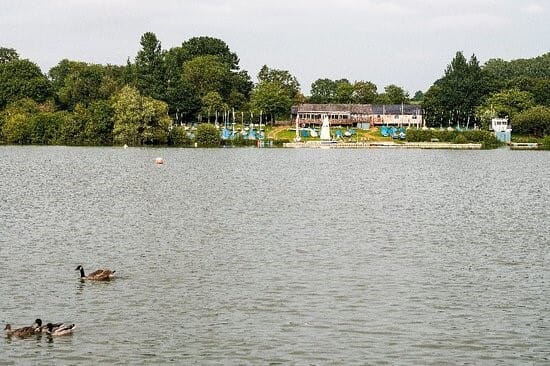 Whether you fish for carp for fun, leisure or more seriously there is certainly no shortage of places to go carp fishing here in the UK. From West Sussex to West Midlands, and Norfolk to Kent, the lakes, ponds and streams here are full of a wide range of different species of fish and carp are among the most popular.
Keeping that in mind, we are going to take a look at some of the best lakes to fish for carp any time of year. Let's take a look:
Top 5 Lakes To Fish For Carp In The UK
Alderwood Ponds, Steyning, West Sussex- this spot has carp averaging 11 to 20lbs, as well as some good sized perch. Alderwood Ponds offers a choice of three waters: Dave's Pond, Corsican Pond and Island Pond. Alderwood Ponds is a mature fishery that dates back to the late 1980s, located in Steyning, West Sussex, it is stocked with a wide range of species.
Barston Lakes, Solihull, W Mids- with carp averaging over 20lbs, Barston Lake is known for being one of the best carp fishing lakes around. Anglers are allowed to use the golf clubhouse which means we have some of the best catering facilities located at a fishery in the country.
Boddington & Drayton Reservoirs, Northamptonshire- run by the Canal & River Trust, the Boddington and Drayton Reservoirs have plenty of medium- sized carp and are two of the best spots in the area to catch more carp.
Thorpe Lea Fishery, Egham, Surrey- Surrey's Thorpe Lea Fishery is known by anglers throughout the country as the best spot to catch big carp. Just a decade or so ago, this lake was stocked with more than 2,500 carp and they are thriving today. The gravel bars are the hottest spots.
East Delph Lakes, Whittlesey, Cambridgeshire- these well-stocked lakes hold carp weighing more than 25lbs and restocking happens regularly enough to make this a premium carp fishing destination. This multiple award winning fishery is very private and secure.
Catch more carp with spotonfish
If you are looking for ways to catch more carp and you are not happy with distance sticks because your bait is not reaching the right spot, use SpotonFish®. With Spotonfish, there is no manual work required and you can quickly and easily measure, set and replicate your lines. Spotonfish can measure more than 100 metres of line in less than a minute which means no more wrapping line around distance sticks.
Contact spotonfish
To learn more about the best lakes to fish for carp any time of year and how spotonfish can help increase your success, contact SpotonFish today!
If you enjoyed this article, please feel free to share it on your favourite social media sites.